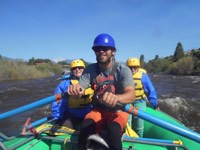 Phyllis T - Avenue Plaza, New Orleans: I really enjoyed my stay. Doing business with you was a pleasant experience without any issues.
Michael - Glacier Canyon, Wisconsin Dells: The kids loved the resort, and the unit was terrific.
Brett - Falcon Point, Avon, CO: thanks to Scott... We had a great time in Colorado this past week!